Jonathan A. Kirk, PhD  
Associate Professor
Department of Cell and Molecular Physiology
Loyola University Chicago Stritch School of Medicine
Jonathan received his B.S. in Bioengineering at Washington State University (Go Cougs!), his Ph.D. in Bioengineering at University of Pittsburgh (Go Panthers), and his post-doctoral training in the division of Cardiology at Johns Hopkins University School of Medicine (go... blue jays, I think). 
Mary Papadaki, Ph.D.
Research Assistant Professor
mpapadaki@luc.edu
Education: BSc, MRes, Ph.D. at Imperial College London 
Research Interests: Diabetes and heart failure
Hobbies: Running, eating, going to the beach
Fun fact: Before science, Mary wanted to become a theater producer!
Christine Delligatti
Graduate Student (PhD)
cdelligatti@luc.edu

Education: B.S. in Biological Sciences from Webster University

Research Interests: Glycation PTM crosstalk and the functional consequences

Hobbies: Hiking and traveling, cooking, videogames and tabletop games, and reading.

Fun fact: Christine always restarts from her last save in Skyrim whenever her dog companion, Meeko, meets an untimely end. ​​​​​​​
Nitha Aima Muntu
Graduate Student (MS)
naimamuntu@luc.edu

Education: B.S. in Microbiology from Washington State University

Research Interests: A little bit of everything at the moment

Hobbies: Hiking, exploring new places, and cooking.

Fun fact: Nitha likes "experimenting" with cooking.
Ahmed Zied
Graduate Student (MS)
azied@luc.edu

Education: B.S. in Kinesiology & Health from Iowa State University

Research Interests: Human Bcl2-associated athanogene (BAG3) and its role in cardiac myofilament health for translational research

Hobbies: Cooking, watching soccer, hiking, travelling/road trips, watching documentaries

Fun fact: Ahmed once paid a guy to let him climb the first few steps of the Great Pyramid of Giza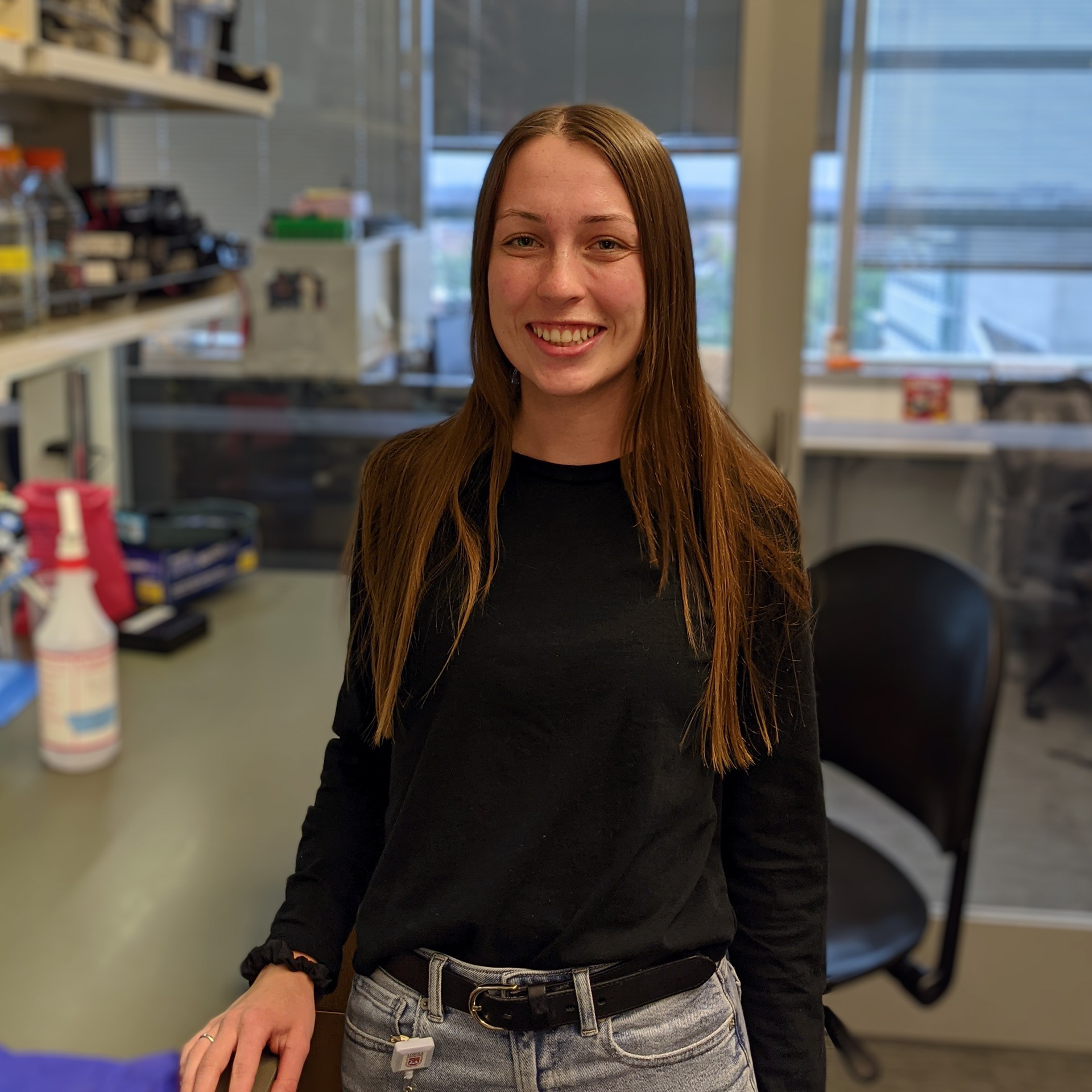 Michaela Door
Lab Manager and Research Technician
mdoor@luc.edu

Education: B.S. in Biopsychology from University of California, Santa Barbara

Research Interests: TBD

Hobbies: Snowboarding, camping, and crochet.

Fun fact: Michaela has seen over 60 artists live in concert.
--------------------------------------------------------------------------------------