Graduate students Tommy Martin and Marisa Stachowski both pass their dissertation proposals! 
Graduate student Tommy Martin received an American Heart Association Pre-Doctoral Fellowship.
Dr. Mary Papadaki received a Diploma of Distinction award for her talk at the 2019 European Muscle Conference (EMC).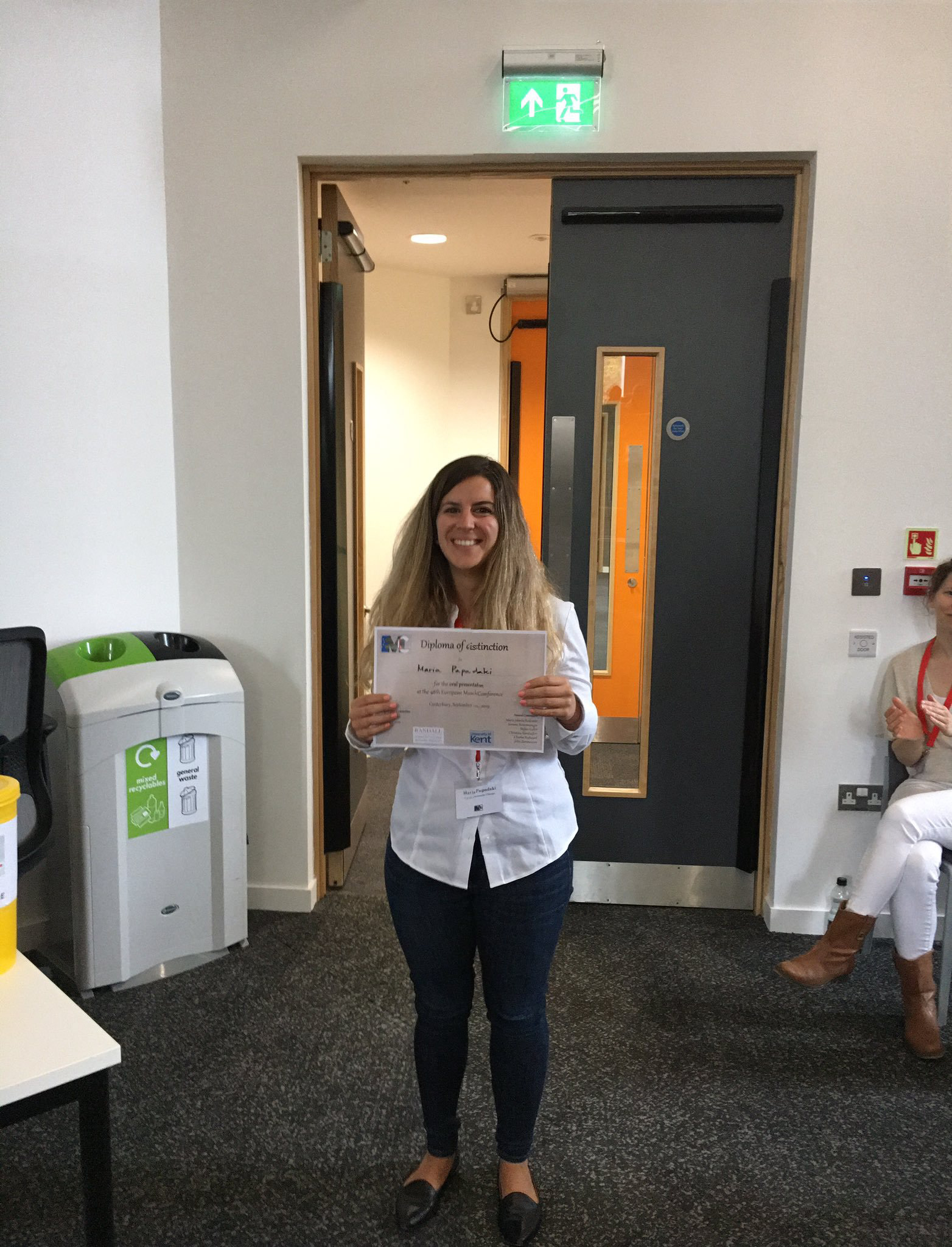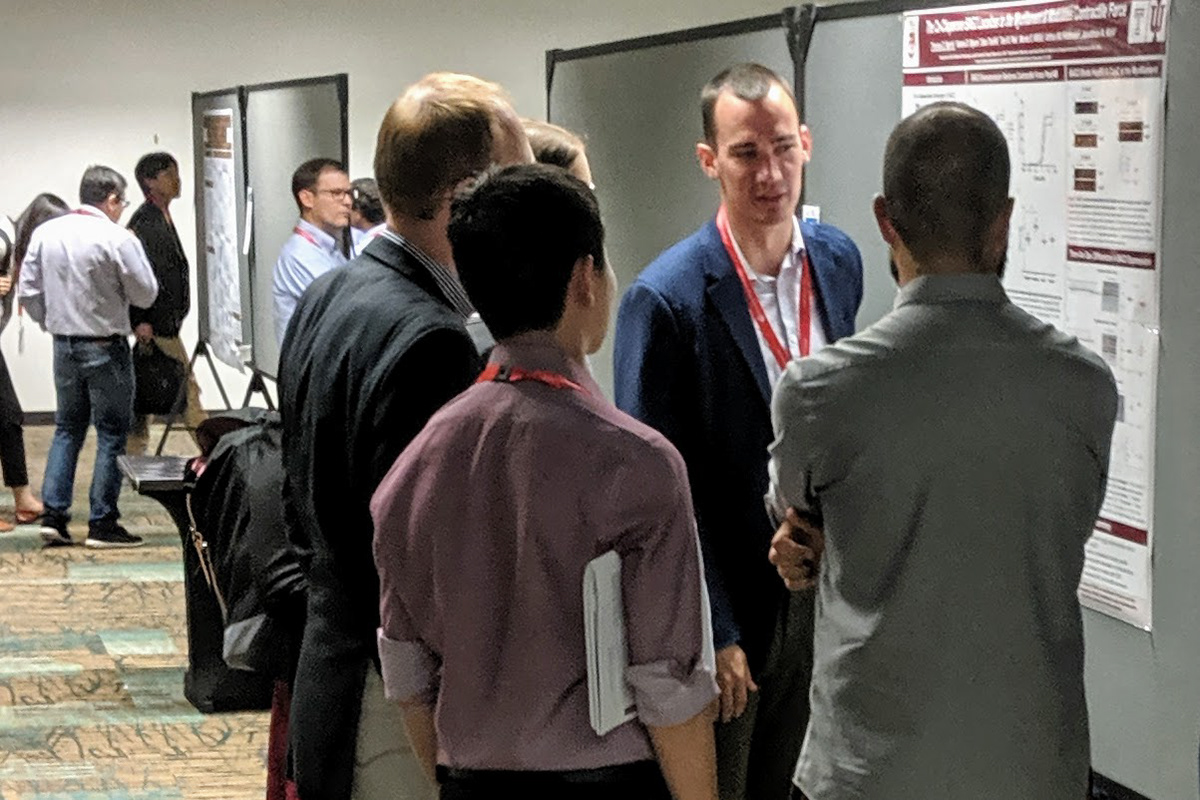 July 28, 2019
Dr. Mary Papadaki, Lizhuo Ai, Marisa Stachowski, and Tommy Martin all presented posters at the annual AHA BCVS meeting in Boston. They each did a fantastic job!
Marisa Stachowski was selected for a best abstract award and gave an oral presentation at the Loyola CVRI Research Day!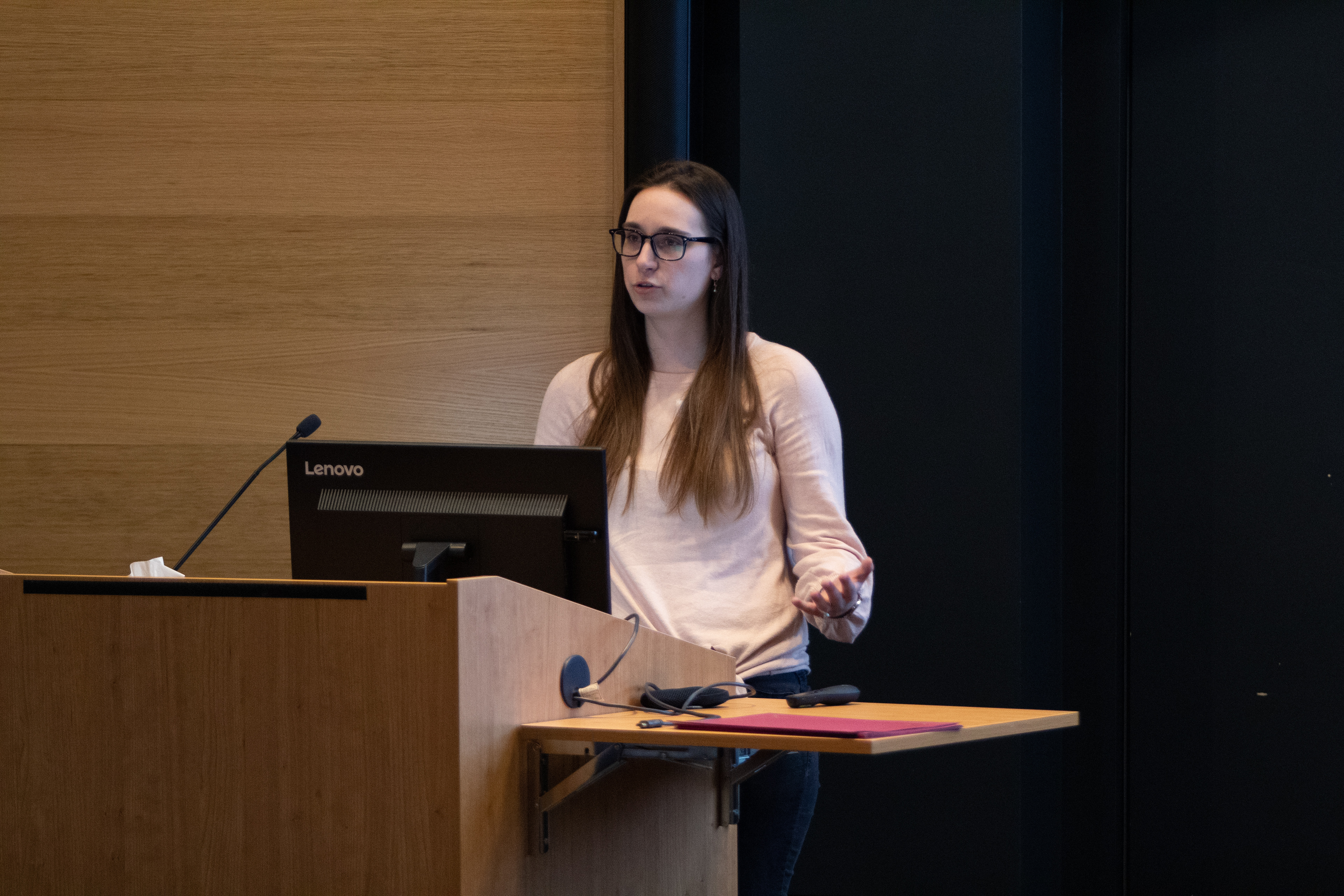 Lizhuo Ai successfully defended her Masters thesis! Congratulations, Liz! 

​​​​​​​​​​​​​​
We had our annual lab party, Sarcoberfest! Its supposed to be in October, but it never is. We had a great time!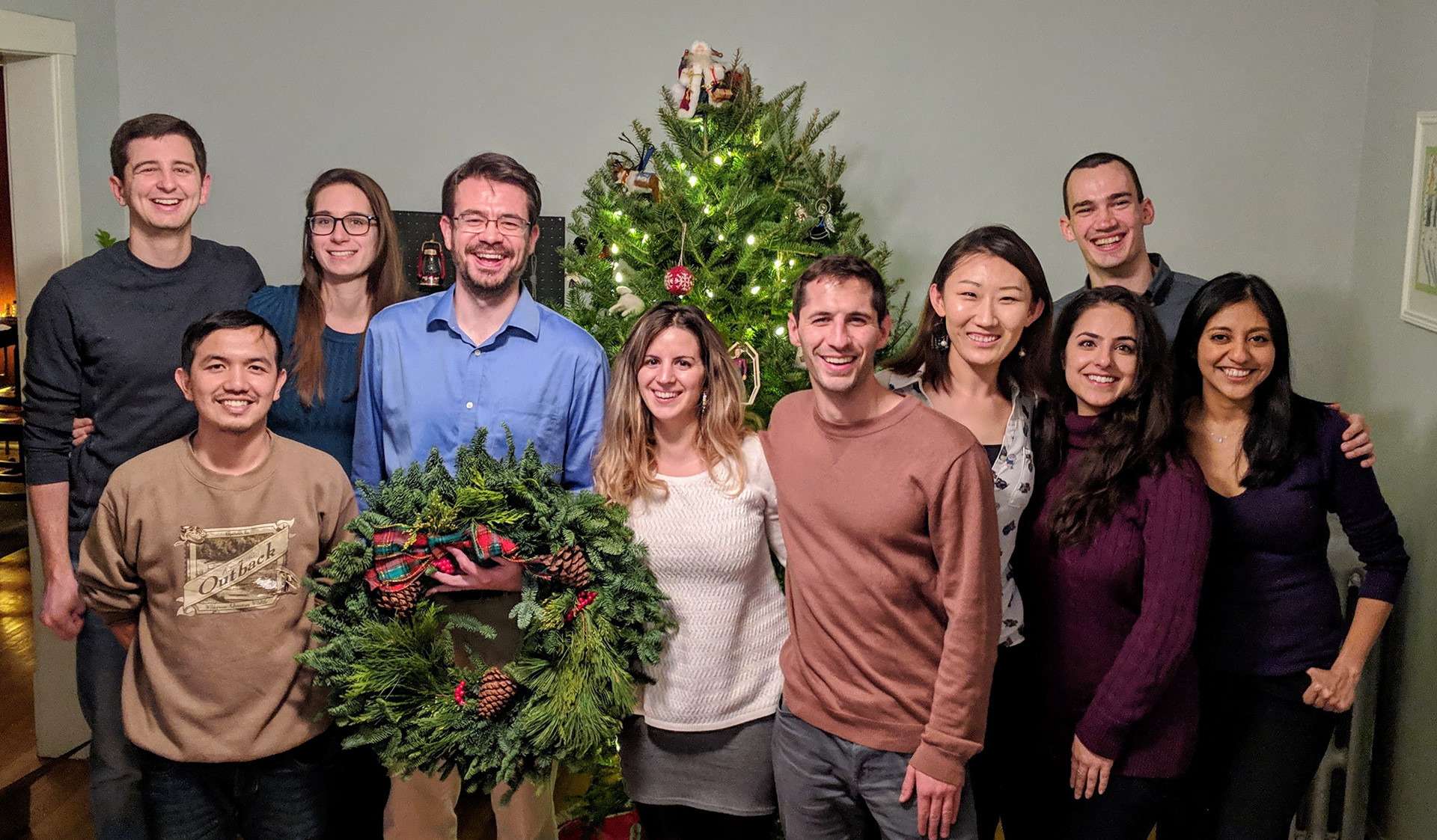 Dr. Jonathan Kirk was awarded the Junior Scientist of the Year award at the annual St. Albert's Research Day at Loyola. Dr. Seth Robia, also in Physiology, won the Senior Scientist of the Year!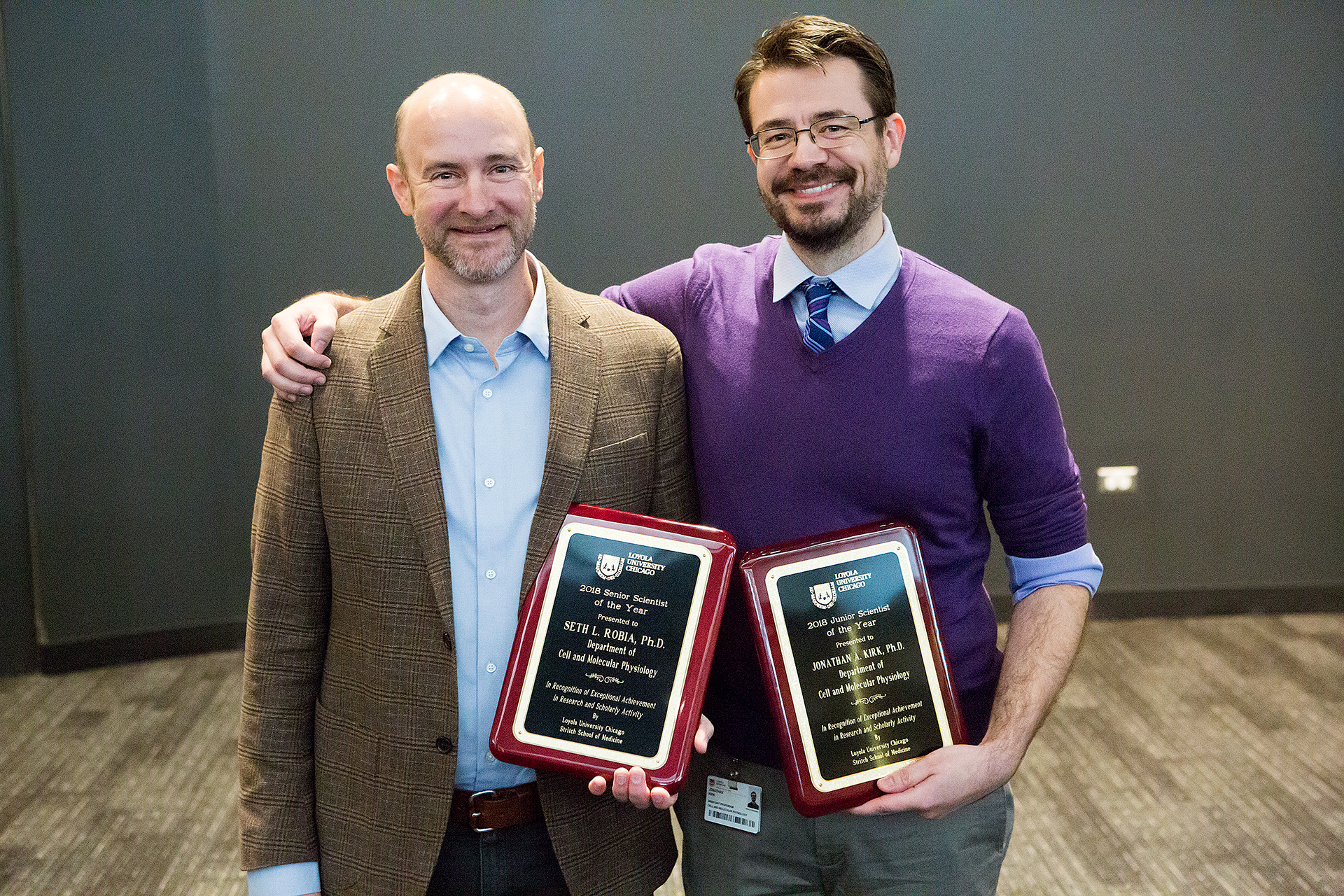 Dr. Toni Pak, interim Chair of our department, started her newest R01 from NIA, which we are collaborating on. Congratulations, Dr. Pak!
Dr. Mary Papadaki received a post-doctoral fellowship award from the American Heart Association that will support her research on methylglyoxal modifications in the myofilament for the next two years!
Thanks to an NIH R01, the lab begins work on GSK-3b signaling in the ischemic heart.
Dr. Mary Papadaki's abstract was selected for an oral presentation for the Biophysical Society 61st Annual Meeting in New Orleans.

​​​​​​​
Dr. Kirk recorded a podcast for a recent paper on heart rate modulation in American Journal of Physiology: Heart and Circulatory Physiology. Listen to it here!
The Department won a Thermo LTQ Orbitrap for the Proteomics Core from GenTech! Thanks to Mohit Kumar, a graduate student for getting his name drawn.
The lab attended the 5th Bi-Annual Myofilament Meeting in Madison, WI. Dr. Mary Papadaki presented a poster and gave a great talk at the Early Career Day! Dr. Jonathan Kirk gave a talk at the main meeting and included a story about goats.
Our image was selected for the cover for the Review Issue of Proteomics. Check it out!
Scientific American has an article on our PITA paper in their March issue! Click here to read it.